A Friend Called Fire w/ Poland's RIVERSIDE at...
We're looking forward to a fantastic show this Wednesday, May 8 at DOUBLE DOOR in Chicago… we'll be playing with famed Polish rockers RIVERSIDE and JOLLY. We'll be debuting more new material from our new album, which we are currently recording! Doors are at 8PM and we kick off the show promptly at 9PM. If you don't have tickets, better get them fast… they are...
16 tags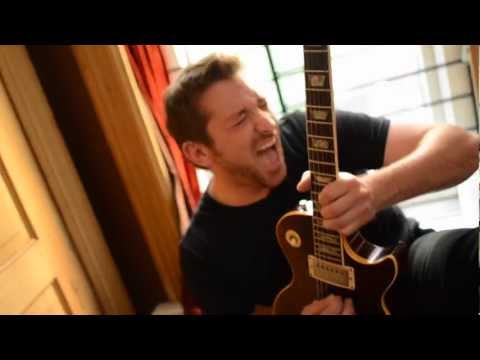 AFCF "Acoustic on Steroids" TONIGHT! →
Tonight, July 19th, we'll be performing at MAYNE STAGE - a beautiful venue in Chicago's uptown.  1328 W. Morse Ave, Chicago…. right by the Morse Red Line stop. We'll be playing full-band, full-on… but acoustically… hmmmm…..  18+ show, 8PM, $8. w/ Turn The Gun & Superbig.  Click the title above for more event info!  
OH & PA Tour Dates
A FRIEND CALLED FIRE tour dates :: In support of their new single "The Lightning"  Thursday, June 7 :: Fairborn (Dayton), OH @ One Eyed Jacks Friday, June 8 :: Pittsburgh, PA @ Howler's  Saturday, June 9 :: Philadelphia, PA @ The Legendary Dobbs 
A Friend Called Fire LIVE in-studio on "The... →
Oh, maaaan… this was a great time. Jon & JB live in-studio with host Devin Leigh on DePaul's "The Beating Art." If you aren't entertained by this, you'd better check your pulse or reconsider your lifestyle. It was a blast!  (CLICK THE TITLE ABOVE FOR LINK)  
A Friend Called Fire at "Acoustic AK" Tuesday...
A Friend Called Fire will be performing at Angels and Kings Chicago (inside the Hard Rock Hotel - 230 N. Michigan Ave., Chicago) TONIGHT! Show starts at 9:30PM and also features friends Aly Jados and Adam Savin.  It's a 21+ event and possibly best of all… it's FREE!   Angels & Kings Chicago - 230 N. Michigan Ave. 
FREE MUSIC DOWNLOAD: AFCF Perform the Music of... →
Click the above link to get a FREE download of AFCF's live performance at Howler's in Pittsburgh, PA on October 28, 2011! This was part of the "A Friend Called Fire Experience Tour."  This FREE download includes spirited AFCF renditions of these JImi Hendrix tunes: 1. Manic Depression 2. Foxy Lady 3. Highway Chile 4. Fire (of course!) 5. Hey Joe 6. The Star Spangled Banner...
"An American Daydream" on iTunes →
This is our most recent album… if you don't have it, or haven't even heard it, please take a moment to indulge youself… have a sampling, or a copy to enjoy whenever you please. 
Be IN an AFCF song! Act fast...Submissions Closing...
We've gotten submissions from a lot of people already but we want to make sure you all have a shot at this…IT'S NOT TOO LATE. It's our way of saying "thank you" to you all… All you have to do is send an email to afcfpromo@gmail.com with the following info (please be brief - a sentence or two at the most): - Your name (can just be your first name or...
The "A Friend Called Fire Experience" Fall Tour
We are just a few short days away from announcing the cities of our upcoming fall tour! We have some interesting surprises for you all this time around… and we'll be celebrating one of our favorite holidays during the tour… HALLOWEEN! Stay tuned!